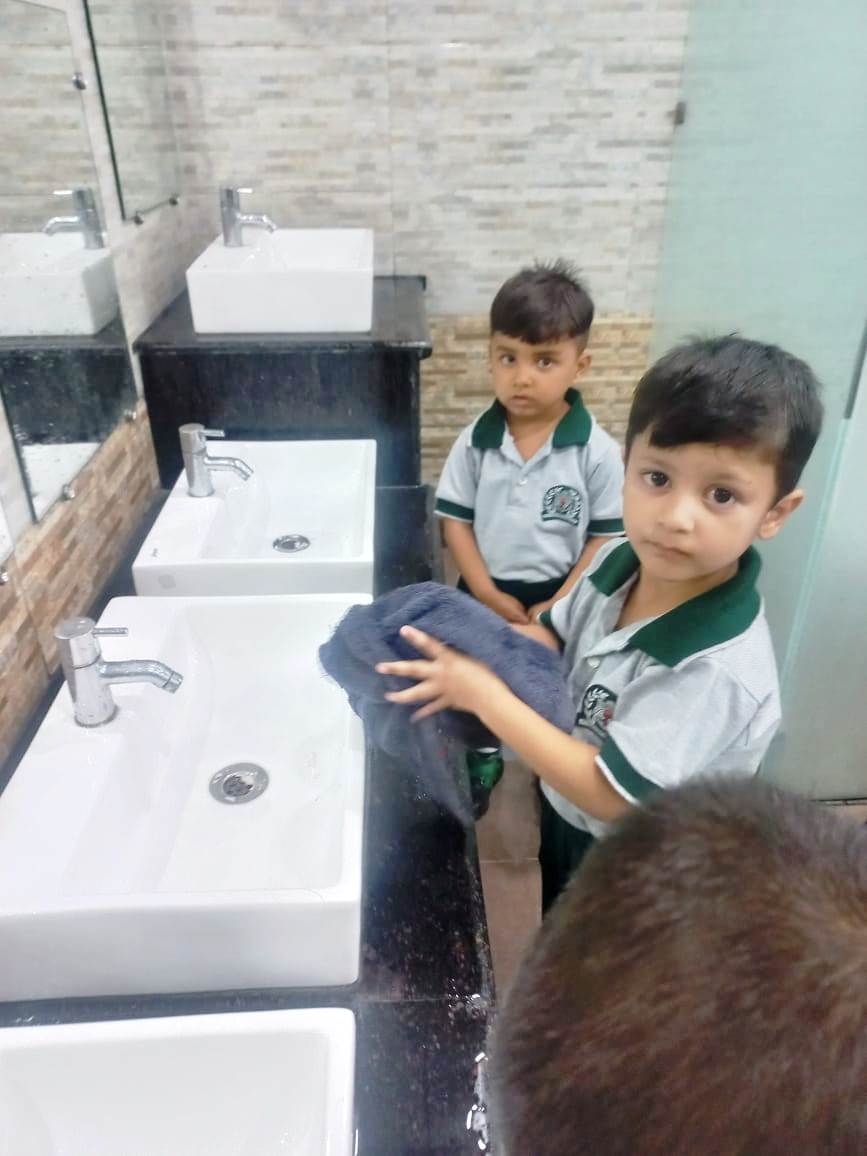 Delhi World Public School organised a captivating activity for its pre-nursery students, focusing on the essential theme of personal hygiene. Guided by our dedicated educators, little learners embarked on an engaging journey to explore the importance of maintaining cleanliness and good hygiene practices in their daily lives.
Through interactive games, creative storytelling, and hands-on demonstrations, the children discovered the significance of handwashing, healthy habits, and overall well-being. This immersive experience not only instilled valuable lessons but also fostered a sense of responsibility and self-care among our pre-nursery stars.
At Delhi World Public School, we strive to cultivate holistic development from the very beginning, ensuring that our youngest learners embrace healthy habits that will last a lifetime.